Dr. Byron T. Smith - Orthodontist

Dr. Byron was born and raised in Dothan, Alabama. He attended college at Auburn University majoring in Biomedical Sciences. He graduated Auburn with a B.S. in Biomedical Sciences- Summa cum laude. He furthered his education at University of Alabama at Birmingham School of Dentistry graduating in the top 5% of his class. After dental school, his desire to see a different part of the country moved him to the West Coast. There, he started his Orthodontic Residency at the University of California, San Francisco. He truly enjoyed seeing a different part of the country and spending time in California, however, he began to miss home and his family. He and his wife decided to move to Marshall County, a place they found to be one of the most beautiful areas in the state!
Dr. Byron has an amazing and supportive wife, Hillary, whom he has been best friends with since the 4th grade. They have two daughters, Ellie & Adelaide. Dr. Byron and Hillary also have two Basset Hounds, Thelma & RJ. If you see the Smith family around town, stop and say hey!
Obviously, one of Dr. Byron's favorite hobbies is creating amazing smiles! He feels that being an orthodontist is the greatest profession on Earth and he strives to make your treatment as fun and exciting as possible. When not straightening teeth, he enjoys spending time with his family and taking in outdoor activities such as camping and watersports; especially wakeboarding.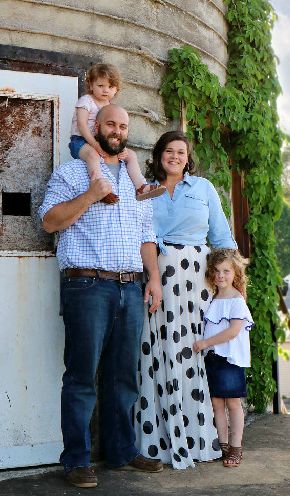 Myra Glassco - Office Manager

Myra has over 20 years of experience in her field. She joined the Smile Team in 1990. She is an expert at coordinating treatment appointments for today's busy patients. When it comes to health care, personal attention is what we all want to receive! Myra is always willing to help patients, from scheduling their first appointment to working with insurance.
Myra married her high school sweetheart, Steve, and they have two wonderful sons and nine beautiful grandchildren. She is an active member of the Church she grew up in and feels honored to serve the Lord in several ministries. She thoroughly enjoys family time and her favorite weekend pastime is preparing a delicious "Sunday Lunch" for the whole family after morning services.

Sarah Mullinax - Treatment Coordinator

Sarah joined the Smile Team in July 2020. She ensures each patient receives the individual care they expect and deserve upon their first Orthodontic visit. One of her favorite parts about being a treatment coordinator is watching each patient gain self confidence through their beautiful new smile!
Sarah and her husband have one handsome little boy, Landon. She enjoys spending time with her family and being outdoors!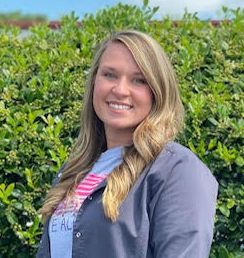 Magen Smith - Orthodontic Assistant
Magen joined the Smile Team in June 2016. She performs many of the behind the scenes duties that help our practice be as efficient as possible. She enjoys taking care of patients and making sure they stay on track with treatment. She also enjoys being part of creating beautiful smiles.

Magen and her husband have two beautiful children, a daughter and a son. She enjoys attending her daughters volleyball games and spending time with her family!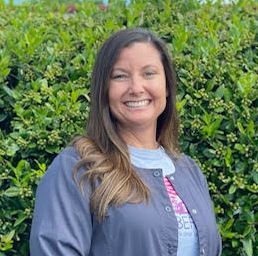 Christina Toth - Orthodontic Assistant

Christina joined the Smile Team in April 2014. She performs many of the day to day tasks that help our practice be as efficient as possible. Christina has been working in the dental field for many years and is passionate about patient care.
Christina lives in Arab and has two beautiful daughters, Alyssa and Madelyn. She enjoys spending time with her family and friends, camping, leading Girls Scouts, coaching soccer and attending dance competitions.

Christy Chaffin - Orthodontic Assistant
Christy Chaffin has over 23 years of experience in orthodontic health care. Her skill and knowledge of orthodontics is invaluable to our team. She serves the smile team as a peek-time assistant on days such as our exciting "Debond Day" when many patients' braces are removed. Though you may not see Christy's smiling face each time you visit our office, her kindness and patience will let you know she was born to deliver excellent patient care. Her joyful laugh and friendly conversation makes you feel like a lifelong friend.

Christy is dedicated to her family. She also serves the community as a volunteer at a local dental clinic sponsored by her church.